PHARE INTERNATIONAL FILM FESTIVAL mauritius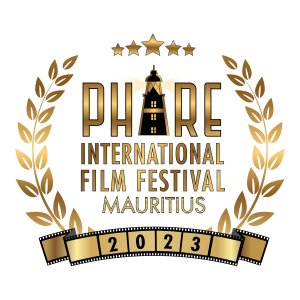 PHARE INTERNATIONAL FILM FESTIVAL 2023
It is with great pleasure that we invite you to participate in the upcoming Phare International Film Festival in Mauritius.
Learning from our experience and applying our knowledge, we aim to empower local and regional film-makers. Our festival is viewable live via social media channels and screened at one of the Island's local cinemas.
Our film festival brings local and international film-makers together in Mauritius to share culture, ideas, knowledge, experience, and, more importantly, each other's creations.  This year we have a special collaboration with Cannes World Film Festival – Remember The Future, where we can offer all submissions a 25% discount on registrations.  Winners this year will receive entry waivers as well as the potential to screen the project at Cineum Cannes, during one of the monthly events of CWFF.
We have created categories for local film-makers, including a special one for young film-makers aged under 25. When submitting your films, they will be assessed and passed forward to the independent judging phase.
Phare International Film Festival will include live screening sessions of selected nominees from local and international entries at a special venue between 14th and 15th December 2023.
Our festival will close with an evening of live entertainment, guest speakers and, of course, our awards ceremony.
Entrants can submit their films exclusively via Film Freeway
Feel free to reach out if you require any further information.
The deadline for all submissions is 12th November 2023 – No exceptions.
Categories
Short Production – Documentary
Short Production – Animation
Short Production – Renewable
Short Production – Experimental
Short Production – Narrative
Short Production – Inspiring
Feature Production – Animation
Feature Production – Documentary
Feature Production – Experimental
Young Film Makers (Under 25) – All Categories

Mauritian Film Makers (Over 25)